Global Network Think globally, act locally.
Since establishing its Taiwan Plant in 1967, Yokowo has been moving production bases to overseas locations so that it can build an optimal global production system. It currently operates the following mass production plants: one in Malaysia, one in China, one in the United States, two in Vietnam and one in Philippines.
Overseas production now accounts for more than 80% of Yokowo's total production.
Every plant emphasizes local procurement of components and is committed to slashing product delivery lead time and establishing a stable supply operation. To ensure an uninterrupted supply of products of the highest quality, Yokowo plants demonstrate a consistent dedication to improving quality.
In terms of sales, Yokowo has opened overseas offices―in U.S., in Europe, and in 9 Asian countries―to provide sales services closely matched to global market needs. In addition, Yokowo will continue to enhance technical service systems at these business offices to provide quick technical support for customers and to develop products geared to local market needs.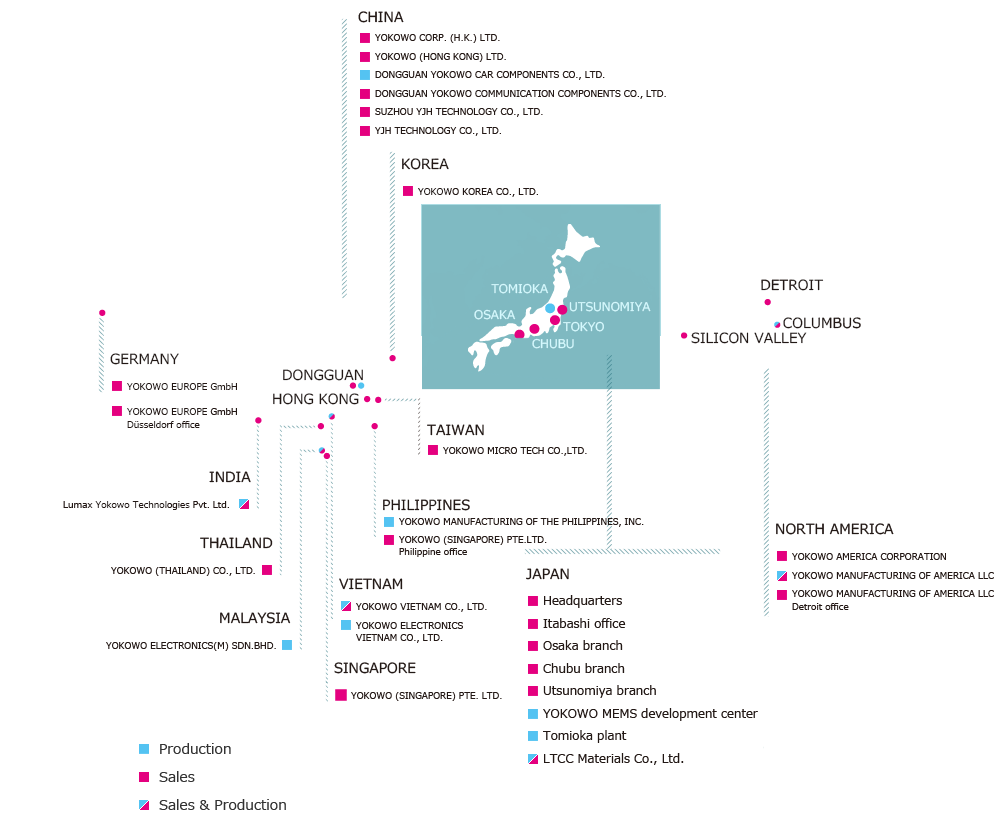 YOKOWO ELECTRONICS (M) SDN.BHD.

Malaysia

Major Products

Contact Probes, IC Socket
Fine Connectors
DONGGUAN YOKOWO CAR COMPONENTS CO., LTD.

China

Major Products

Automobile Antenna
Extension Cable
Fine Connectors
YOKOWO VIETNAM CO.,LTD.

Vietnam

Major Products

Automobile Antenna
Extension Cable
YOKOWO MANUFACTURING OF AMERICA LLC

U.S.A.

Major Products
YOKOWO MANUFACTURING OF THE PHILIPPINES, INC.

Major Products

Automobile Antenna
Extension Cable
Tomioka Plant-Gunma, Japan
YOKOWO COMMUNICATION COMPONENTS & SYSTEMS CO., LTD.
YOKOWO PRECISION CO., LTD.
YOKOWO FUTURE-ORIENTED SUPPORT CO., LTD.

Japan
Technological capabilities and ideas:
Representative products that have shaped Yokowo
Yokowo's technologies started with precision pipe processing technologies that its founder Chutaro Yokoo cultivated in his days as a workman. Those technologies have been integrated and evolved into the present core technologies by applying new technologies. By using those core technologies, Yokowo has created a large number of original products. Here are some representative examples.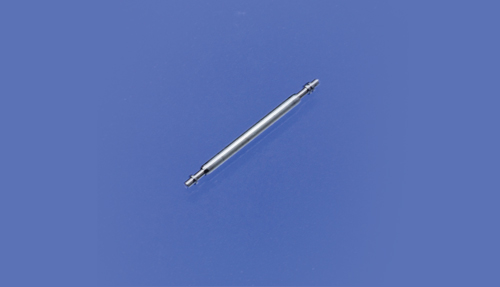 Spring Bar
Spring Bar
The spring bar, which was invented by founder Chutaro Yokoo, has a spring inside a thin pipe to enable pins at both ends to extend and retract. It was a groundbreaking product that facilitated the replacement of watch bands. It later began to be used for watches manufactured all over the world and captured the largest market share in the world. This basic structure has remained almost unchanged until today. It has also found application in contact probes for circuit testing connectors and Spring Pin Connector (SPC), a connector for electronic equipment. In addition, it is also used in coils for guide wires in the field of medical application devices, among other applications.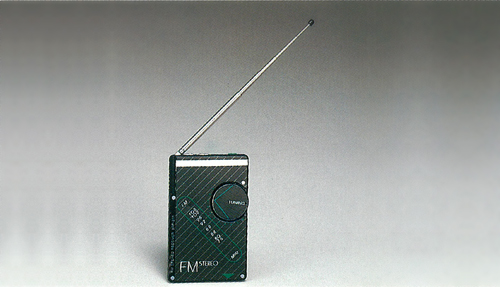 Rod Antenna
Rod Antenna
The rod antenna, which was invented as an antenna for portable radio, combines multiple pipes in different diameters, which make it telescopic. Based on its precision pipe processing technologies for spring bars, Yokowo put a flat spring made of phosphor bronze inside the pipe, thereby enabling smooth telescopic movements and a high level of sensitivity. Consequently, it earned high acclaimed from major consumer electronics manufacturers all over the world. Because of the integrated system of production from raw material to finished product and overseas expansion, which was started at a stage that was early by the standards of the time, the rod antenna captured a global market share of more than 70% and Yokowo became prominent as a leading antenna manufacturer.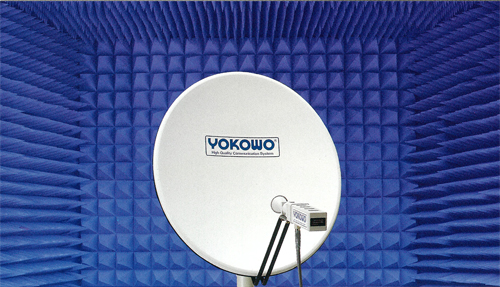 Satellite broadcasting antennas
Satellite broadcasting equipment
Satellite broadcasting began in earnest globally in the 1980s. In response, Yokowo developed satellite broadcasting equipment by applying the microwave technology that it had adopted as a new technology. Among this equipment, a low-noise converter for reception, which was then the smallest in the world, won a large number of orders. For example, it was adopted in full by NHK, which was seeking to spread satellite broadcasting in Japan, as well as clients in Europe that was ahead of other regions in satellite broadcasting.
Later, Yokowo developed an array of microwave equipment, including VSAT for satellite communications. It thus evolved its microwave technology and became known as a leader in microwave technology. Today, this technology is used in developing high-frequency products in various businesses, as one of Yokowo's core technologies.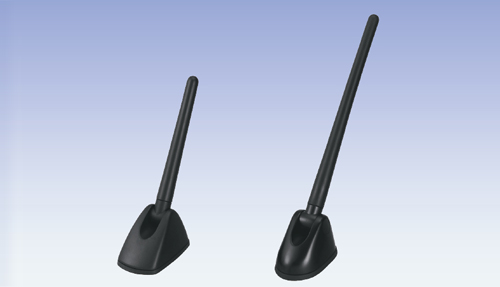 The present Micro Antenna
Micro Antenna
The majority of automotive radio antennas were approx. 1-meter-long, metallic pole-type antennas. Under the concept of "how short we can make automotive antennas," Yokowo developed the Micro Antenna in 1996. While it was only 180 mm long, the shortest in the world in those days, Yokowo succeeded in maintaining the same level of reception performance as before, which has made it a truly groundbreaking product. Micro Antenna is more resistant to breakage than metallic antennas. It is also aerodynamic because of its small size, which also helps automobiles look better. In addition, Yokowo has established a mechanism for avoiding interference between radio wave media. This has enabled it to make the antenna compatible with multiple media and led to its evolution into an integrated antenna compatible with telephone, GPS, and others.