Production Engineering
Aiming to establish more efficient, innovative production systems.
Yokowo fully leverages its broad range of elemental technologies to develop products that respond to the needs of the coming era and to provide technologies for mass production. Our operations encompass all processes on an integrated basis, from the design and manufacture of optimal production equipment to mass production.
We produce the majority of our production equipment, dies, jigs, and tools in-house, using cutting-edge machine tools. We also strive to establish innovative production systems to achieve more sophisticated automation across a broader array of fields and to globalize our production bases.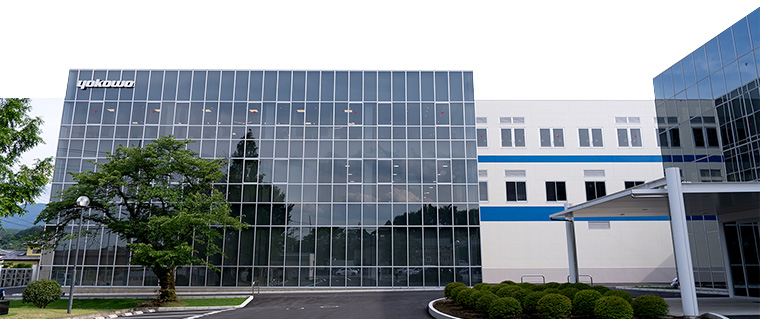 Micro Process R&D Center
3D Modeling Analysis by CAE
Jig Grinding Machine used in Precision Mold Processing
Precision Molding Die
Precision Resin Forming by Electric Micro Resin Molding Machine
Probe Assembly Machine
Clean Room for Medical Device Production & Test
Production Engineering
Micro Precision Processing Technology
Precision Molding Technology
Precision Resin Forming Technology
Micro Component Inspection Technology
Forming & Burn-in Technology for Ceramic Material
Micro Forging Technology
Precision Press Technology
Micro Component Heat-Treating Technology
Micro Component Assembling Technology
Manufacturing Line System Technology
Automation Technology