Promotion of CSR
Quality Assurance
Basic Approach
Quality Policy
Yokowo is committed to achieving quality that delivers customer satisfaction. To do that, we respond diligently to the development and improvement requirements of the world-class companies that are leading the global technological revolution, establish optimal quality standards for all products we produce, and make effectively use of our proprietary technology.
Quality Control Activities
Since its founding, Yokowo has been carrying out exhaustive quality assurance activities through quality management with the view to becoming a supplier of top-quality products. Yokowo was certified with the ISO 9001 in 1995 and, subsequently, with the QS-9000 in 1999. Yokowo shifted from its certification to the IATF16949 certification in 2018.
Additionally, Yokowo's principal production bases in Japan and overseas have obtained the ISO certification and the Yokowo Group as a whole implements quality assurance activities in an effort to boost customer satisfaction.
DOMESTIC
ISO Certifications
Certificate Registration No.
Certification Body
YOKOWO CO., LTD.(HEADQUARTERS, TOMIOKA PLANT, YOKOWO MEMS DEVELOPMENT CENTER, OSAKA BRANCH, CHUBU BRANCH, UTSUNOMIYA BRANCH)
ISO9001:2015
JMI-0150
JQA
YOKOWO COMMUNICATION COMPONENTS & SYSTEM CO., LTD.
YOKOWO PRECISION CO., LTD.
YOKOWO CO., LTD.
(Medical Devices Business)
ISO13485:2016
Q5 078509 0005 Rev.02
TUV SUD
OVERSEAS
ISO Certifications
Certificate Registration No.
Certification Body
DONGGUAN YOKOWO CAR COMPONENTS CO., LTD.
IATF16949:2016
0378827/2020A249
CASC
ISO9001:2015
01221Q30051R4M
CEPREI
YOKOWO ELECTRONICS (M) SDN. BHD.
QMS 00435
SIRIM QAS International
YOKOWO MANUFACTURING OF AMERICA LLC
951 04 2780
TUV SUD
YOKOWO VIETNAM CO., LTD.
VN010536
Bureau Veritas Certification
*Reference: ISO Certification Acquisitions
Quality Assurance System
The Yokowo Group is promoting quality assurance in collaboration with its group companies under the following system.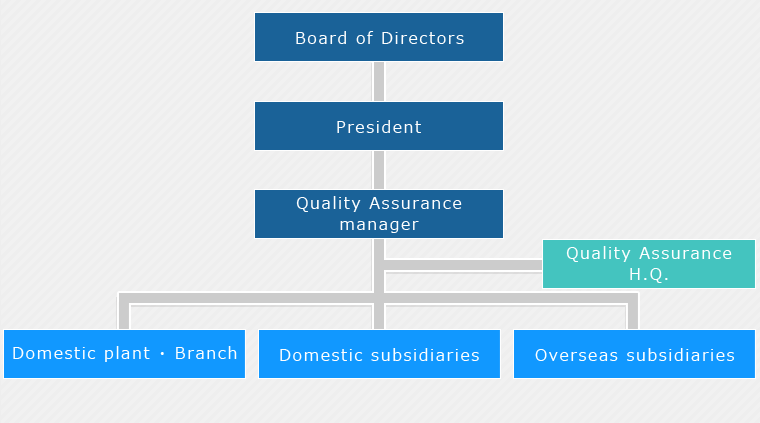 Data
Concerning soldering as a special process, we have set up a Soldering Training Room at Tomioka Plant and grant internal certification, aiming to explore and pass down knowledge and skills. The internal certification is granted by lecturers certified under IPC, which are global standards. We also promote acquisition of IPC qualifications at locations overseas.
Persons qualified under IPC standards
Standards
Standard name
Number of Employees
Japan
China
Vietnam
Taiwan
IPC-A-610
Acceptability of Electronic Assemblies
1
2
0
0
IPC J-STD-001
Requirements on electric and electronic assemblies that are soldered
1
4
0
0
IPC-7711/21
Rework, Modification and Repair of Electronic Assemblies
2
0
0
4
Major Initiatives
Exhibition Room for Past Troubles*
Our Quality Assurance H.Q. has set a slogan, "Create a quality culture that will not let past troubles be forgotten," under which it drives activities to raise the awareness of all employees.
It exhibits actual goods involved in past quality problems and explains them using videos and panels. The exhibits are revised twice a year. Each time they are revised, all employees are given time to see them.
* The term "past troubles" refers to a record of quality problems that occurred in the past.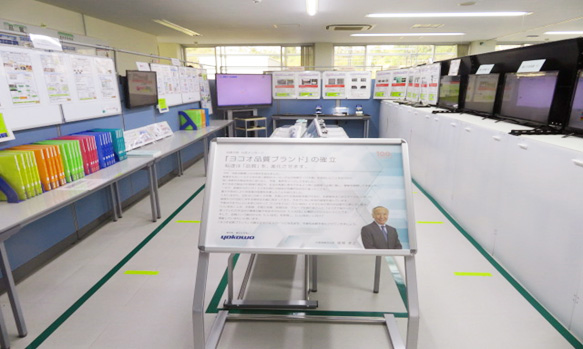 QC Circle Activities
We are committed to QC circle activities. The improvement efforts are continued at each workplace and have proved effective. Moreover, we hold a biannual company-wide session for presentations by teams that have won block competitions, with the participation of senior management.
Reliability Test
Yokowo has introduced a large number of environmental composite testers and other testing equipment to its Reliability Laboratory and is constantly working to supply premium-quality products that are compatible with the latest technological innovations.
Reliability Test Equipment
Liquid Type Thermal
Shock Chamber
Micro Vickers
Hardness Tester
Rattle Noise Measurement
Evaluation Device
Analysis Equipment
Field Emission SEM

Focused Ion Beam

X-ray CT Solver

Contact Probe's
CT Image